Just last week we discovered the names of the 2008
SIGCSE Awards
, and I am proud to be chair of the conference where these awards will be presented.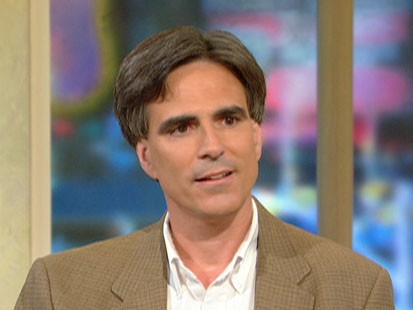 The
SIGCSE Award
is presented to the person who has made a substantial and lasting impact on computing education.
Randy Pausch
(photo left), a name most recently posted
here
in this Blog, is the 2008 recipient for his contributions, especially the
Alice
virtual world environment for introducing many potential computing students to the wonderful world of programming. And in
Alice
, it can be as wonderful, rich, visual and musical a world as the creativity of the student can provide.
For example, I have used
Alice
in a
CS0 course
at Haverford, and been surprised at the range of students that are engaged by this tool. If you have
Alice
installed (Windows or Windows; Linux is a challenge ;-), you're invited to download and hear
Charles Babbage sing Karaoke
(13 Mb) by one of my CS majors (yes, he started in CS0 and switched to CS1, ...).
The 2008 recipient of the
SIGCSE Award for Lifetime Service
is
Dennis J. Frailey
(photo right) of Raytheon and of Southern Methodist University. Dennis has also made many contributions to SIGCSE, but I have seen his ideas shared during discussions of the "math-thinking" discussion group hosted by
Doug Baldwin
and championed by people like
Peter Henderson
.
On behalf of the
SIGCSE 2008
steering committee, our sincere congratulations, we are now even more excited about the upcoming symposium in Portland.
I do recommend checking here and at the
SIGCSE 2008
website, there is much preparation underway, and with the BOF/poster deadlines tomorrow, there will likely be more than I have time for (nicely ending with a split infinitive & a preposition ;-).